It's finally happening! I am proud to announce that I am, for the first time, officially taking art commissions. Over the past year I have learned how to use my tablet successfully and have even watched my art style change and progress right before my very eyes. I am confident enough in my skill now to happily offer you art collectors my services! Bellow is a depiction of what I offer for the moment, with time I hope to add other creations to my list! Anyway, thanks for stopping by and checking out my stuff.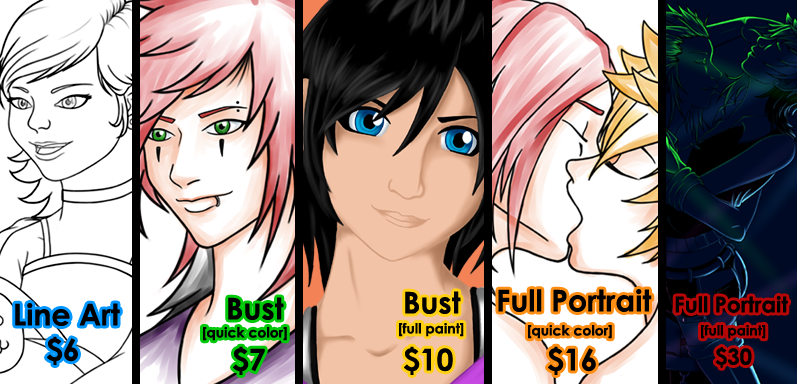 Additional background features: $4



Additional characters: 3 or more $5 a piece



Payment Process: All prices are in US dollars. Payments must be submitted via Paypal or money order.